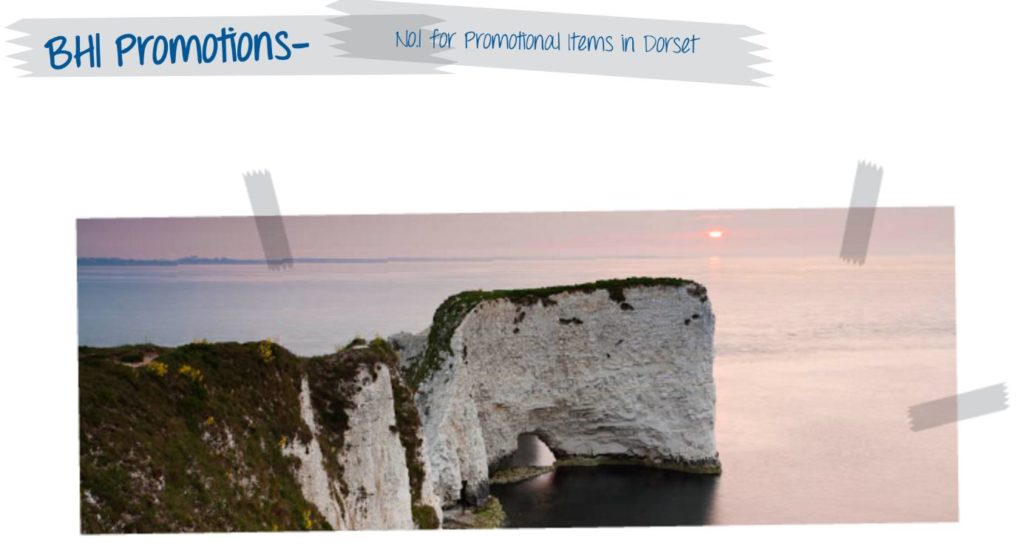 As one of the UK's leading suppliers of promotional products, here at BH1 Promotions we are proud of our South-coast Dorset roots. Based in the Dorset/Hampshire border town of Christchurch, we are a local company who cater equally for small start-up businesses to large, blue chip organisations alike.

Promotional Merchandise in Dorset
Nothing too big, small or irregular shaped is out of our reach; with a catalogue of products excessive of 100,000, the sky truly is the limit. With BH1, it is so simple… our 10 years of experience has given us the knowledge and industry knowhow to offer our clients the very best, and completely hassle free. We know your time is valuable without the need to pay for consultations or time spent on graphics and artwork for your promotional products… so leave it to us for absolutely FREE. After selecting of your product/products, leave us to embroider, print, engrave and emboss your artwork to perfection and ship your order to you completely FREE.

BH1 Promotions in Dorset
Not to be underestimated, Dorset is actually home to some of the UK's largest corporations and organisations as well as many new emerging smaller businesses and start-ups.
Whilst being voted by industry peers as the 17
th
 'Best Distributor' in the UK, BH1 have also been voted third place in our turnover category.  BH1 were also selected for nomination as 'Best South Coast Distributor' by PROMOTA, the industry awards association. BH1 continues to contribute as much as possible to the local business community. As a member of the Dorset Chamber of Commerce & Industry (DCCI) BH1 has been one of the proud sponsorship partners of the annual business to business show Business South. Held in the famous Rose Bowl cricket stadium, this has become BH1's flagship event.

Get Patriotic Dorset Style!
As a proud resident of the South coast – it's even in our company name – why not go the extra mile too with a range on localised promotional goods. A great way to strengthen your company name, simply by adding your region or location is a small but mighty step in the promotional marketplace. Successful campaigns have included that of printed mugs Dorset and printed clothing Dorset, but we can advise for the most suitable and effective campaign bespoke to your company. Call us today on 0845 226 1701 or contact us to get some great ideas to promote your company locally with promotional items Dorset.